Description

Shipping

Care
With its slim, black steel frame and classical seat of braided paper cord, Vent Stool has an organic look that will easily complement both modern and traditional interiors. 'Vent' means 'wait' in Danish – and the stool was originally designed to offer people a seat at Museums while observing and enjoying the artworks. The seat is hand-made in collaboration with the Danish socio-economic company 'Blindes Arbejde' which employs visually impaired people in the manufacturing of traditional, handcrafted design


WxDxH: 43x29x44 cm / Seat H: 43 cm
Item no. 1930650
PROPER USAGE AND MAINTENANCE

Proper usage and maintenance are vital for getting the most out of the valuable resources we have. Our designs are made to last for generations, but just like everything else, they need a little care to get there.

PAPER CORD

Why
Paper cord is a natural, long-lasting and comfortable type of material. The weaving is a time-consuming process carried out by hand – ensuring the best results and durability. Vent Stool is produced in collaboration with the Danish company "Blindes Arbejde" (Work by the blind) – a socio-economic business employing and empowering blind and visually impaired individuals.

Cleaning
Red wine, jam, fruit juice and other foods with strong colour may cause discolouring of paper cord if spilled. In case you stain the seat, we recommend to use a damp cloth to clean it off immediately after spilling. Make sure you don't rub the liquid further into the paper; simply blot the stained area with the cloth. Do not apply harsh cleaners as it might harm the material unnecessarily.

Maintenance
Paper cord requires little to no maintenance due to its natural and strong features, but it is not totally unbeatable. New jeans and other strongly dyed textiles might discoulour the material.
Over time, the paper cord will gradually take on a beautiful, darker patina.

POWDER COATED STEEL

Why
Steel is a strong, timeless and malleable material – enabling designs with thin profiles and various patterns and shapes. The steel has received a decorative powder coating – a high-quality and dry finishing process that gives a stronger and more streamlined surface than conventional liquid paintings.
We dispatch orders typically within 2 business days, providing a tracking number once shipped. We offer flat rate and expedited shipping options for Canada and the contiguous United States, while carrier rates apply for Alaska, Hawaii, and international orders.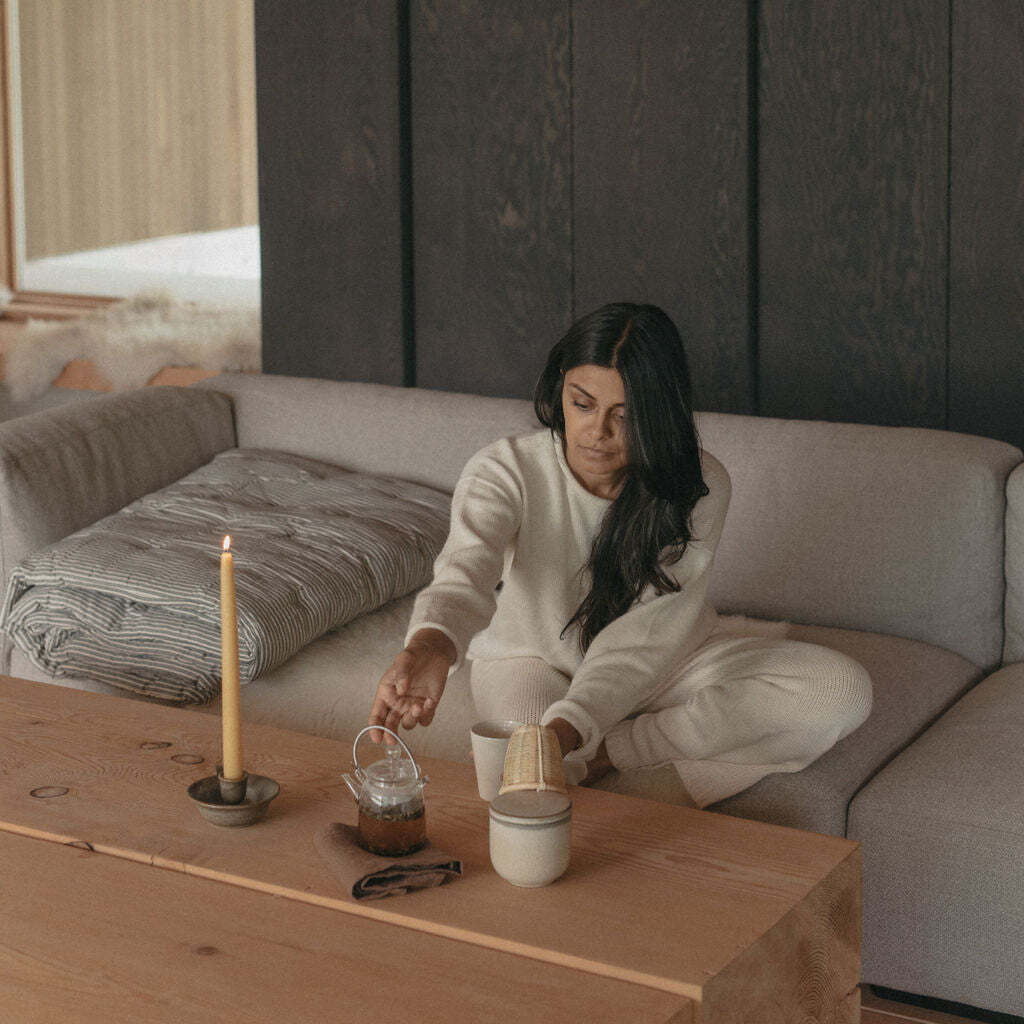 Live Simply. Live Beautifully.
Learn more about the June story below.