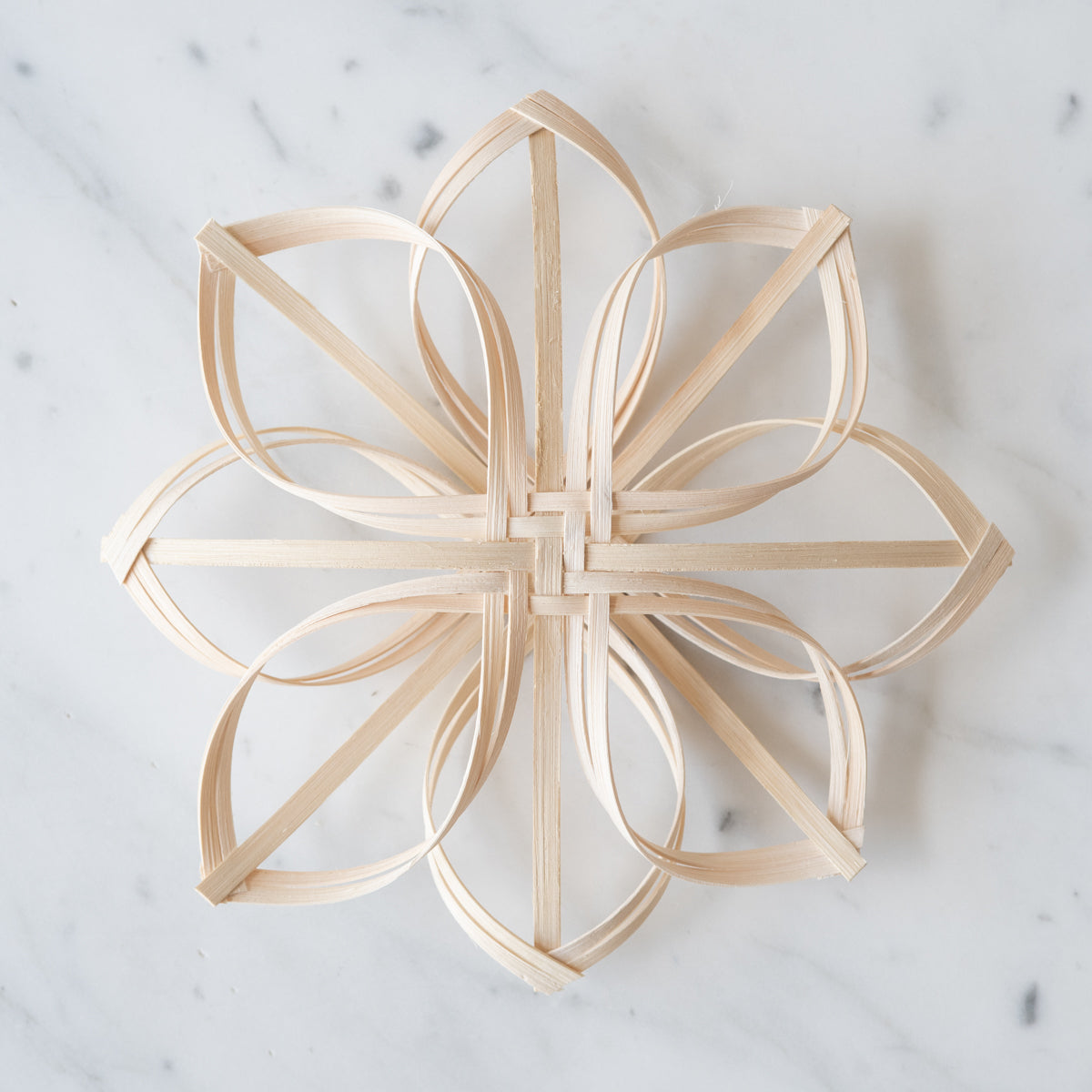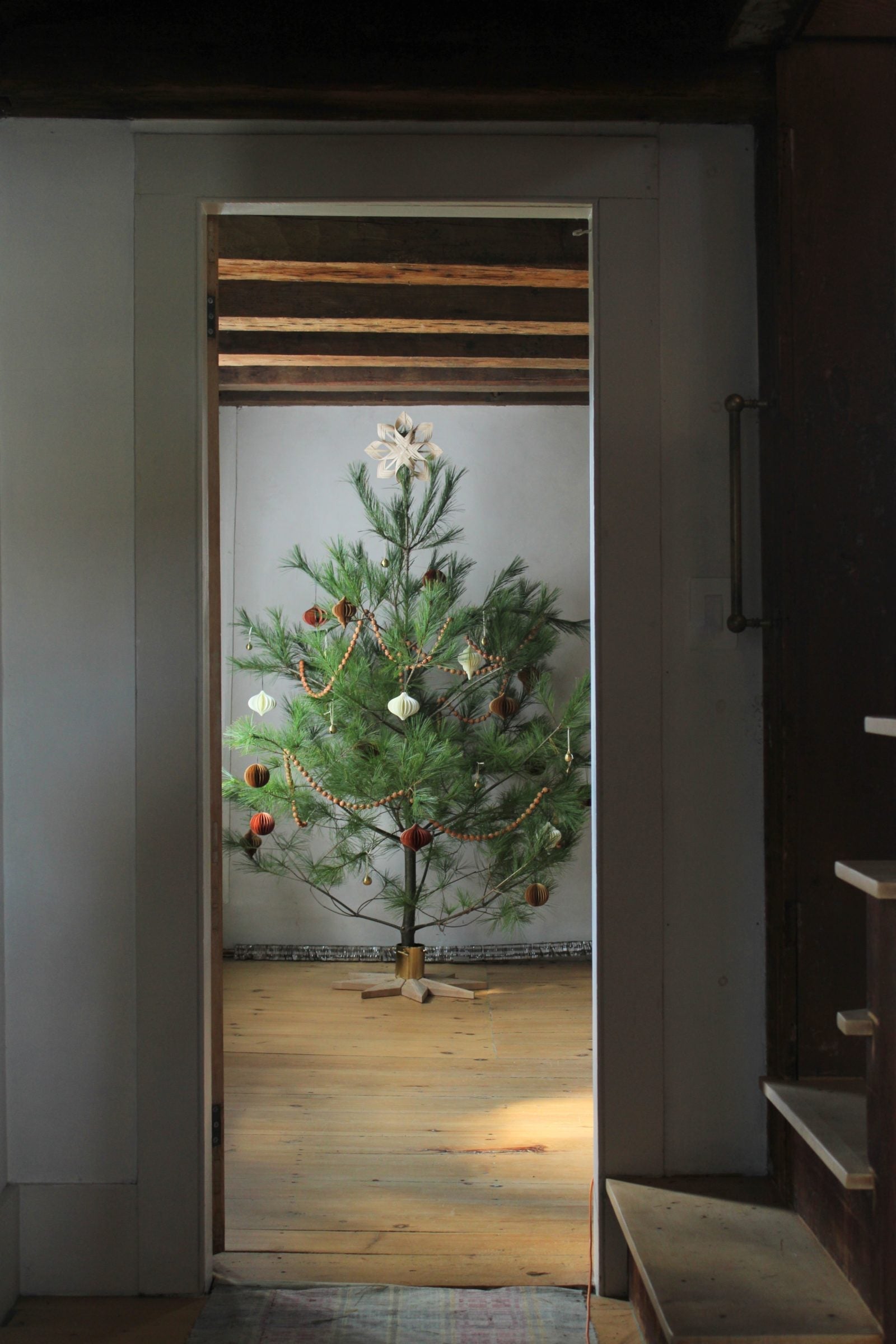 The topper to top them all! Carefully handwoven of natural rattan, this woodland star design is the marriage of the century-old German star (later the Swedish advent star) with the Native American tradition of plait weaving, which has been around for millennia. Delicate and lightweight it will sit perfectly atop your Christmas tree crowning it with heirloom character.
Simply slip the top branch of your tree through one of the star points for easy placement. Can also be used as an oversized ornament to hang in your home.
Each handwoven tree topper was designed and crafted in-house at Augusta Training Shop by one of its many skilled employees. Augusta offers free training programs to local citizens who experience a diverse range of disabilities and who may have struggled to secure permanent, long-term employment. Their workforce consists of extremely skilled artisans, responsible for crafting each of these gorgeous handwoven stars.
Materials:
Natural rattan
Measurements:
Approximately 10 inches in diameter
Please note:
As a part of our seasonal Holiday Shop collection, this item is final sale and is not eligible for return or exchange.
We dispatch orders typically within 2 business days, providing a tracking number once shipped. We offer flat rate and expedited shipping options for Canada and the contiguous United States, while carrier rates apply for Alaska, Hawaii, and international orders.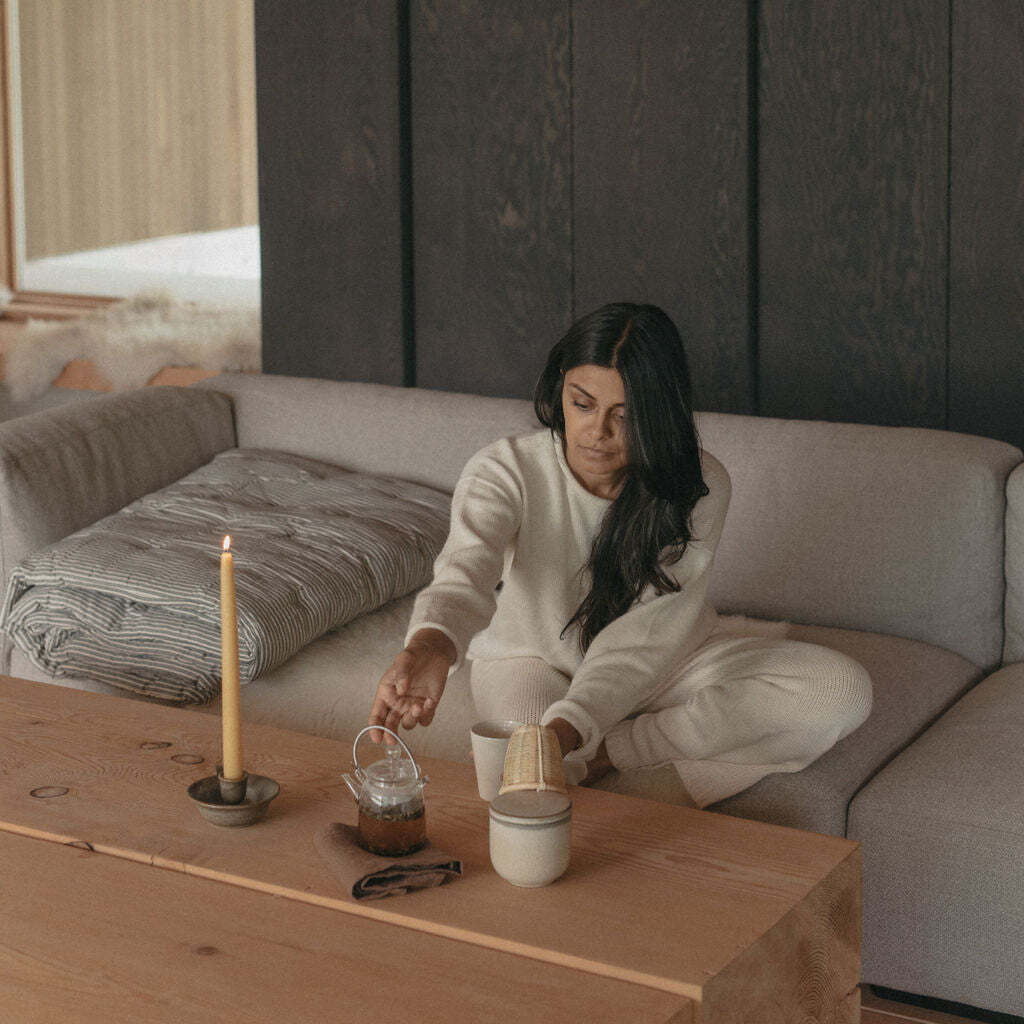 Live Simply. Live Beautifully.
Learn more about the June story below.